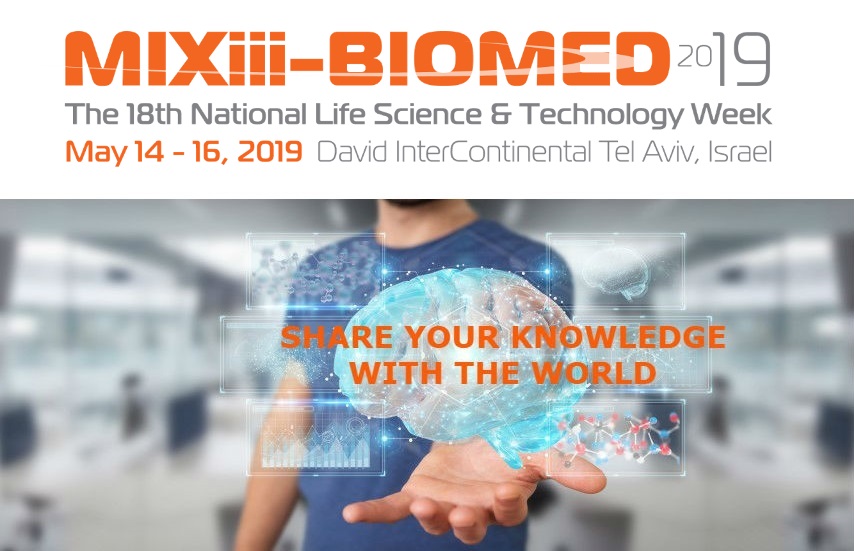 News
MIXiii-Biomed Israel is once again gearing up for an exciting three-day conference. Join us from May 14-16, and find out about the latest information in
Read More »
BIOMED Event In The Press
See MIXIII Biomed 2018 in the news around the world.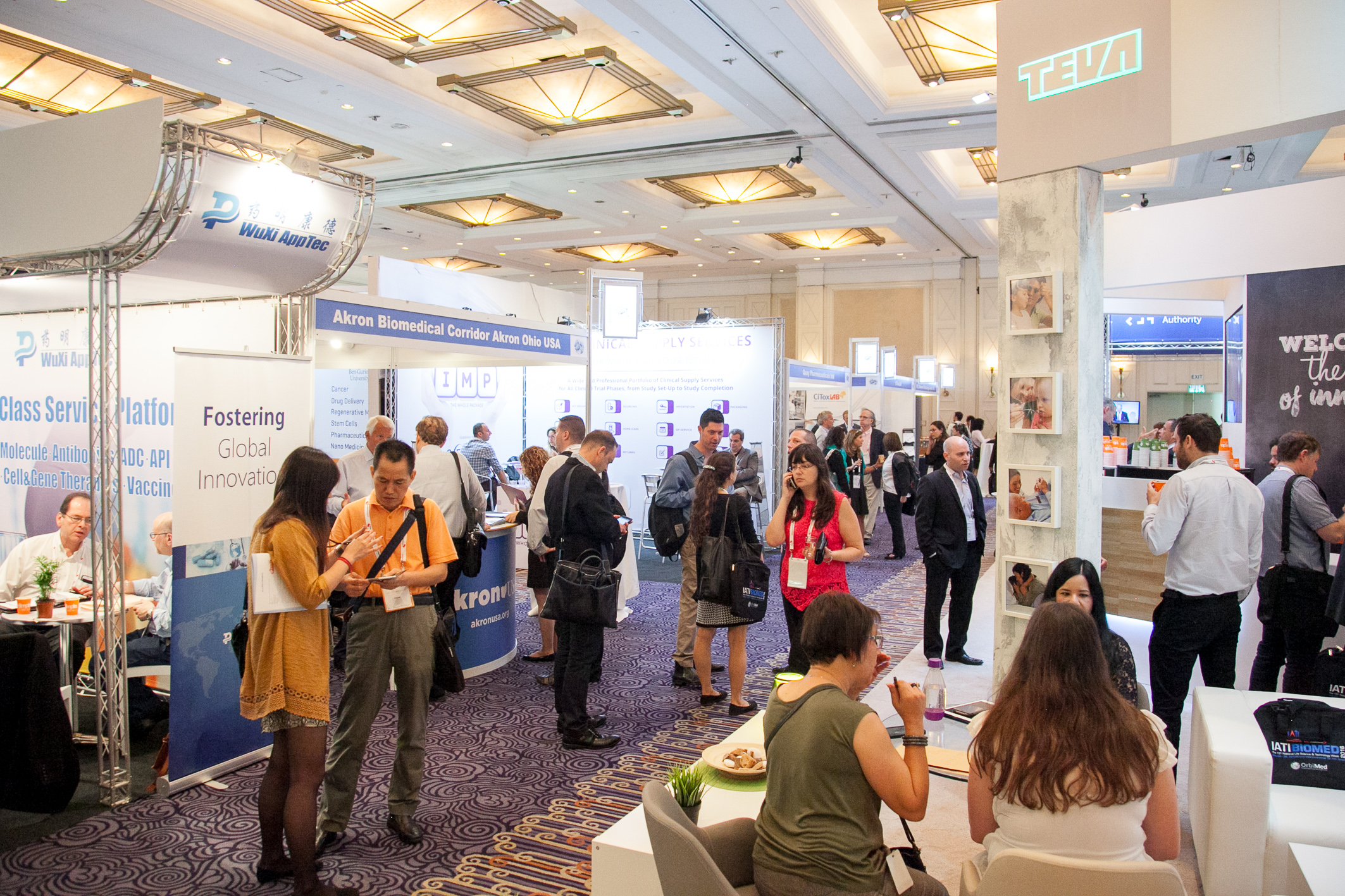 PR
MIXIIi-Biomed 2019, is the leading event of the life sciences industry in Israel and this year, the 18th edition will be held from May 14-16
Read More »
ISRAEL21c takes a look at some of the brightest and best new health startups on show at last week's MIXiii-Biomed conference. Israel21C By Nicky Blackburn  | MAY
Read More »
Times of Israel | By SHOSHANNA SOLOMON | 17 May 2018 North England #healthservices seek #ventures with #Israelihealthtechfirms. #Partnership is 'latest sign of the deepening #innovation links between our
Read More »
By Simona Shemer, NoCamels | May 17, 2018 MIXiii-Biomed 2018 Conference. Credit: Kenes Exhibitions Israel's Mixiii-Biomed, the prestigious three-day life science and biomed conference now in its 17th
Read More »
Northern Health Science Alliance signs memo of understanding with the UK Israel Tech Hub to bring innovations to North England patients. Israel21c By Abigail Klein Leichman
Read More »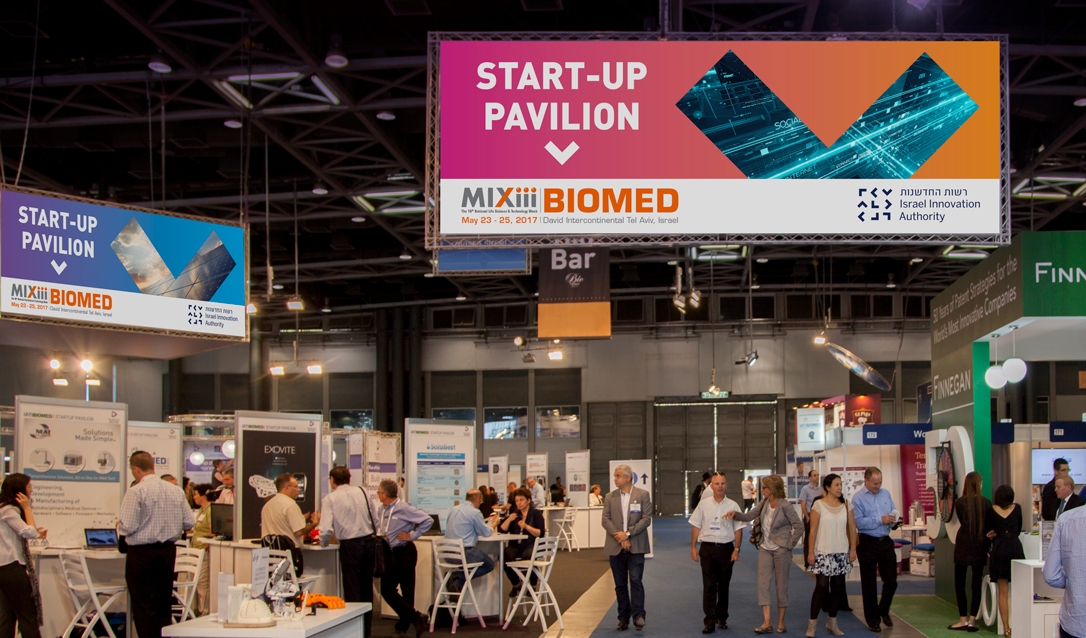 PR
 65% of all Israel-based #lifesciencescompanies employ 10 people or less, according to a new report Lilach Baumer | 14.05.18 Israel's #lifesciencesindustry has experienced a 81% growth
Read More »
Latest Publications in the field
Find out the latest publications, innovations and news in the field of ophthalmology. To receive the latest news in the field, join our Linkedin group.
Tova Cohen | Reuters Biologists work in a laboratory at Pluristem Therapeutics in Haifa. A laboratory worker removes cells from a storage unit at Pluristem
Read More »
by Nick Paul Taylor | FierceBiotech | Apr 30, 2018 SteadyMed's pump technology. (SteadyMed) United #Therapeutics has struck a $216 million deal to buy #SteadyMed. The acquisition enables United
Read More »
Scientists at Bath University have developed a wearable sensor that measures glucose levels through the skin, an advance that could mark the end of
Read More »
V-Wave develops a minimally #invasive #implanted #shuntdevice for treating patients with severe #heartfailure Meir Orbach | 26.04.18 | CTech  Israeli #medical shunt #developer V-Wave Ltd. announced on
Read More »
News| Globes The company is developing a drug for treatment of cystic fibrosis. Eloxx Pharmaceuticals, which develops drugs for rare genetic diseases, announced that it
Read More »
Multinational study expected to include clinical sites in U.S. Israel and Europe, where study has been awarded an $8.7 million grant from European Horizon 2020
Read More »