MIXiii BIOMED 2017 OPENS IN ONE WEEK
Register now to ensure your participation in this unique event, recognized as being the leading event of Israel's life science industry.
The conference program is of a high standard with dynamic speakers, experts in their respective fields, willing to share knowledge and information.
Click here to view the Program-at-a-Glance.
The MIXiii Biomed 2017 top-notch exhibition will once again showcase the latest technologies. This year's event aims to explore and to fuel the innovations and trends that are shaping the future of healthcare systems and life science.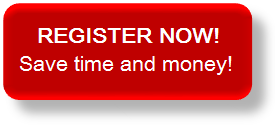 Start Networking!
With over 150 exhibitors, 100 speakers, 4000 networking meetings and 6000 visitors and participants from 43 countries expected you have the unique opportunity to enlarge your business contacts.
For more information, click HERE
MIXiii Biomed Social Events!
Satellite Events will take place within the framework of the Conference.
Click here to view the list of Satellite Events
Visit the Exhibition!
An amazing Exhibition with a Start-up Pavilion, featuring the latest companies concentrating on Digital Medicine, Cyber, Robotics in Aging and more.
For more information, click HERE.