Cyber Security Conclave from Nov.22
Hyderabad: After a series of high-profile events that showcased the City of Pearls as an IT, innovation and start-up hub, it is now the turn for a two-day SCSC Cyber Security Conclave 2.0 conference and exhibition to be kicked off on November 22.
The event will be inaugurated by IT Minister K.T. Rama Rao at eh HICC Novotel in the presence of cyber security experts, about 50 exhibitors, and 200 delegates.
CEO of Lucideus Saket Modi, Institute for Development and Research in Banking Technology chairman A. S. Ramasastri, CEO and MD, Tech Mahindra, C.P. Gurnani, and a host of others will participate in the conclave.
Key topics that will come up for discussion will be simulation, managed-security services, banking, financial services and insurance, cloud challenges, burn your own devices, identity and access management, said a press release.
A cyber security war game will create out-of-the-box scenarios, while a mini Hackathon will give small and medium enterprises and start-ups the opportunity to gain recognition.
Both will be facilitated by Israeli experts.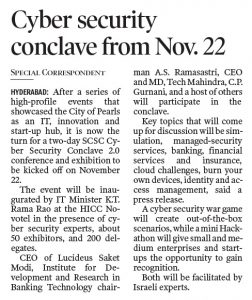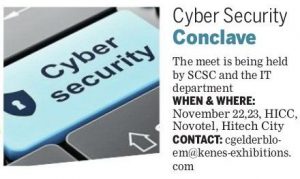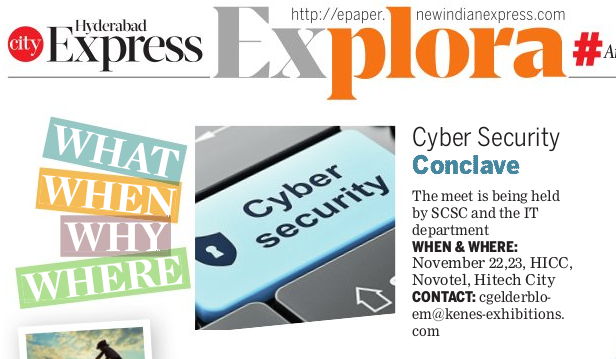 Source: http://epaper.newindianexpress.com/995359/The-New-Indian-Express-Hyderabad/09-11-2016#page/21/2