Tuesday, May 24, 2016
Time: 13:30-15:00
Hall D
STC Lunch Reception
Lecture by Daniel M. Goldstein, Senior Patent Attorney, STC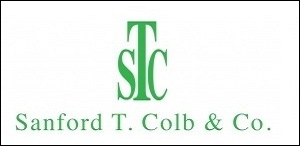 * Entrance by Invitation Only
Please RSVP to: lan@kenes-exhibitions.com
Tuesday, May 24, 2016
Time: 18:00-20:00
Wednesday, May 25, 2016
Time: 08:30-10:30
Hall D
Wednesday, May 25, 2016
Time: 12:30 – 14:00
Hall D
The role of innovation as a driver for economic growth and development has long been recognized in Israel.  This, combined with a world-class education system, is starting to pay substantial dividends through the formation of large numbers of innovation-driven companies across many market sectors.  In life sciences, this center of creativity increasingly attracts global investment and partnering opportunities.  The next critical phase for this industry is developing the right platforms, relationships, and strategies to enable worldwide commercialization of local innovations, and the return on investment that must follow.
Join us for a discussion on the drivers for the growing enthusiasm of international organizations to access life science innovation in Israel, and what it means for Israeli innovation in terms of translation and return on investment.
Guest speakers:
Dong Wu, Head of Innovation China, Johnson & Johnson
Ran Nussbaum, Partner, Pontifax Venture Capital
* Entrance by Invitation Only 
Wednesday, May 25, 2016
Time: 18:00-20:00
Hall D
Thursday, May 26, 2016
Time: 09:00-10:30
Hall D
Thursday, May 26, 2016
Time: 13:30-15:00
Hall D
Uncovering risks and opportunities: Insights into the U.S. Regulatory Environment for Medical Devices
Bringing innovative medical devices to market in the U.S. requires navigating the choppy waters of FDA regulations.  There are governing laws and regulations for every stage of the product life cycle—from product development and clinical trials through premarket submission reviews to compliance with postmarket requirements.  Positioning a product for success demands a firm grasp of the processes, issues, trends in order to prepare for, as well as uncover, the risks and opportunities.
Join Jonathan S. Kahan, John J. Smith and Moshe Kasser of Hogan Lovells for a complimentary lunch and an interactive discussion of:
Current trends in FDA's review of traditional and Special 510(k) notices
Developments in  the agency's "refuse to accept" (RTA) process
FDA's Expedited Access Pathway (EAP) program and its application
Strategies for the conduct of clinical trials, including the use of foreign data to support marketing submissions
Effectively using pre-submissions and Submission Issue meeting processes
Developments in the regulation of combination products, including combinations of devices with drugs, biologics, and human tissue
This is a great opportunity to get answers to burning questions from a team who has helped medical device manufacturers of all sizes successfully bring innovative products to market.
* Entrance by Invitation Only