New Opportunity for the Sino-Israel Biomedical Industry–Shenzhen International Innovation & Investment Conference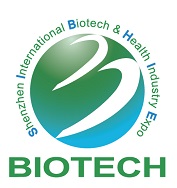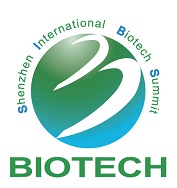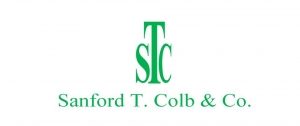 China: IP issues relevant to the Israeli medical community
Adv. Dr. Daniel Goldstein
* Entrance by Invitation Only
Please RSVP to: lan@kenes-exhibitions.com

* Entrance by Invitation Only
Please RSVP to: Iris.Tzionasaharoni@sial.com
* Please note that time is subject to change.
Agenda:
Current and Future Perspectives in Human Microbiome Research:
From understanding to shaping human health
RNA-Guided Microbial Genome Editing using Group IIIntrons and CRISPR-Cas Systems
Erik Eastlund, Gene Editing & Novel Modalitied Promise Venture, MiliporeSigma, USA
Ravid Straussman, Department of Molecular Cell Biology, Weizmann Institute of Science, Israel
Antibiotics in Infancy and it's Long Term Effects
Omry Koren, Faculty of Medicine, Bar Ilan University, Israel

RSVP email address is: paris@reedsmith.com
Medical Innovation in the U.S. Market:  Maximizing Opportunities for Transactional, Regulatory, and Market Access Success.
Reed Smith is a worldwide leader in advising drug and device innovators and helping them achieve market access success.  We counsel industry on matters involving the Food and Drug Administration, the Centers for Medicare & Medicaid Services, fraud and abuse compliance, intellectual property, co-promotion, joint ventures, distribution and global data privacy and security (including HIPAA) and developing and implementing a reimbursement strategy for their products to overcome market access hurdles in the United States.  This session will highlight how life sciences companies can navigate the rapidly changing reimbursement and regulatory environment in the United States.
Our Global Life Sciences Team provides practical advice to life sciences companies on an international level, with the ability to conduct business in multiple languages. Our team includes lawyers and health policy experts who were physicians, medical directors and who worked on Capitol Hill with legislators.  We understand that success for life sciences companies can depend on global strategies. Our global platform enables coordinated global strategies.
About Reed Smith:  Reed Smith is consistently ranked as one of the top U.S. law firms in the Health Care industry by the American Health Lawyers Association, Modern Healthcare, Best Lawyers®, Chambers USA, Legal 500 and LMG Life Sciences.  Representing global pharmaceutical and 10 medical device manufacturers, Reed Smith works with multi-national, product-specialized, and start up life science clients.

Join WuXi executives and distinguished guest speakers for a lively panel discussion on the growth and opportunities of the life science sectors in Israel, China, and beyond.
This invite-only event brings together industry leaders to promote new thinking and strategies to enable global R&D collaboration, partnering, and commercialization from Israel, one of the most dynamic innovation hubs in the world.
Panelists include:
Richard Soll, SVP of RSD and Head of Israel Office, WuXi AppTec (moderator)
Julian Adams, President & Chief Science Officer, Clal Biotechnology Industries Ltd.
Oren Hershkovitz, General Manager, OPKO Biologics
Tong Zhang, Head of Corporate Business Development, WuXi AppTec
* Entrance by Invitation Only
Please RSVP to: dana_yarden@wuxiapptec.com ; tal@pontifax.com
IATI Round Table for Life Science Traded Companies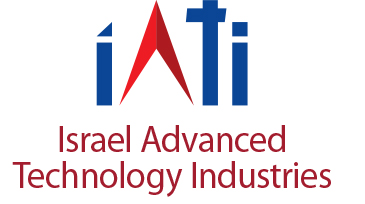 The event will take place at Room 3

* Entrance by Invitation Only
Please RSVP to: behir@sabbanlaw.com
Navigating Digital Health Risks and Opportunities in the U.S.
For life sciences, technology, and software companies seeking to harness the power of information technology to improve their products and services and achieve better outcomes for patients, understanding how all the pieces of the digital health puzzle fit together is essential. Join panelists from Covington's digital health team, with expertise in the fields of Food, Drug, and Device Regulation and Capital Markets and Securities, for a discussion of the challenges and opportunities facing companies in the digital health space doing business in the United States. This symposium will feature a substantive presentation, followed by Q&A and a reception.
* Please note that time is subject to change.

* Entrance by Invitation Only
Please RSVP to: Muriel@biotechstrategy.com
Partnering Your Technology
Breakfast symposium on Harness local expertise to access global capabilities & markets.
Panelists include:
"A Legacy of Innovation", Dr. Dov Kanner, Executive Chairman, Bio-Technology General (Israel) Ltd.
"Ferring- Planning for the Future", Dr. Tony Mason, Senior Global Project Director, Global R&D, Ferring Pharmaceuticals
Research to Biotech Panel discussion- Partnering Your Technology:

Dr. Tony Mason– Senior Global Project Director, Global R&D, Ferring Pharmaceuticals
Dr. Elisha Natan– Director of Business Development, Life Sciences and Agro-Tech, Ramot, Tel Aviv University
Dr. Sylvie Luria, CEO, Tel Hashomer Medical Research, Infrastructure and Services Ltd., Sheba Medical Center, Tel Aviv
Dr. David Daboush, CEO, MyBiotics Ltd. Rehovot, Israel
* Please note that time is subject to change.