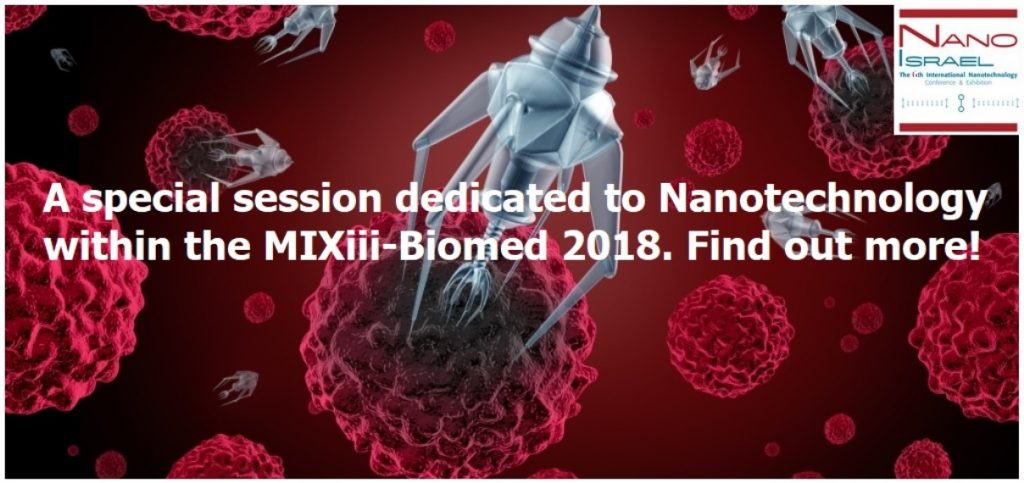 Israel remains one of the superpowers in the field of #Nanotechnology, with far-reaching effects into many diverse industries, one of which is #medicine. #NanoIsrael showcases product from solutions in materials, medical, mobile, defense & aerospace, semi-conductor and other important and emerging industrial sectors. This year's edition NanoIsrael will be part of MIXiii-Biomed 2018 Israel event.
MIXiii-Biomed 2018 is ready to welcome thousands of participants from Israel and around the globe. This year, we are proud to announce, a special session dedicated to & #Nanomedicine and its Role in New Medical Therapeutics has been scheduled on Wednesday, 16 May. The session will include top experts in the field as well as company presentations, especially selected for their role in the Nanotechnology Industry.
Ensure your attendance to this exciting session and register now!
Information about the previous Nano Israel 2016.