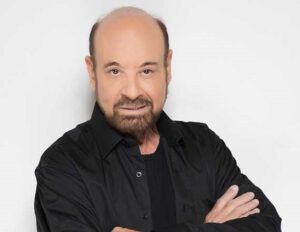 הפרופ' רפי קרסו מתייחס לתערוכת ביומד בתוכניתו ב- 103FM מיום 5.4.19, וקורא לחברות סטארטאפ לנצל את ההזדמנות ולהראות את הטכנולוגיות והפטנטים, אפילו שהם בשלבים הראשוניים, שיש למדינת ישראל, שהיא אלופת הסטארטאפים. בנוסף קורא לאנשים אחרים לבוא ולראות את הספקטרום הרחב של האפשרויות הטכנולוגיות והמדעיות. שיקום, אבחון, ניטור, חידושים ועיצובים של מערכת הבריאות.
"מיקסי ביומד 2019, אחד האירועים המובילים בתחום מדעי החיים בארץ. יזמים וסטארטאפים מציגים את הפרוייקטים שלהם ברפואה לאנשים מכל העולם שמגיעים לראות, לקנות ולהשתתף."
מיקסי ביומד 2019 יתקיים בין התאריכים 16-14 במאי בדיויד אינטרקונטיננטל, תל – אביב.
להאזנה העבירו את השידור לדקה ה- 24:26
***
Prof. Rafi Carasso refers to the Biomed exhibition in his program at 103FM on April 5, 2019, and calls on start-ups to take advantage of the opportunity to show the technologies and patents, even if they are in the initial stages, for the State of Israel, which is the start-up champion. He also calls on other people to come and see the broad spectrum of technological and scientific possibilities. Rehabilitation, diagnosis, monitoring, innovations and designs of the healthcare system.
MIXIII Biomed 2019, one of the leading events in the field of life sciences in Israel, entrepreneurs and startups are presenting their projects in medicine to people from all over the world who come to see, buy and participate."
MIXiii Biomed 2019 will be held May 16-14 at the David Intercontinental, Tel Aviv.
To listen, transfer the broadcast to the 24:26 minute.
Prof. Rafi Carasso is Neurologist – Professor of Neuroscience and Neuroscience. He is an expert in chronic pain medicine, anti aging medicine and complementary medicine. Has a weekly radio show every Friday at 13:00 in 103 FM.
https://kenes-exhibitions.com/biomed/gallery/