ANALYSIS by Catherine Longworth | Medtech Insight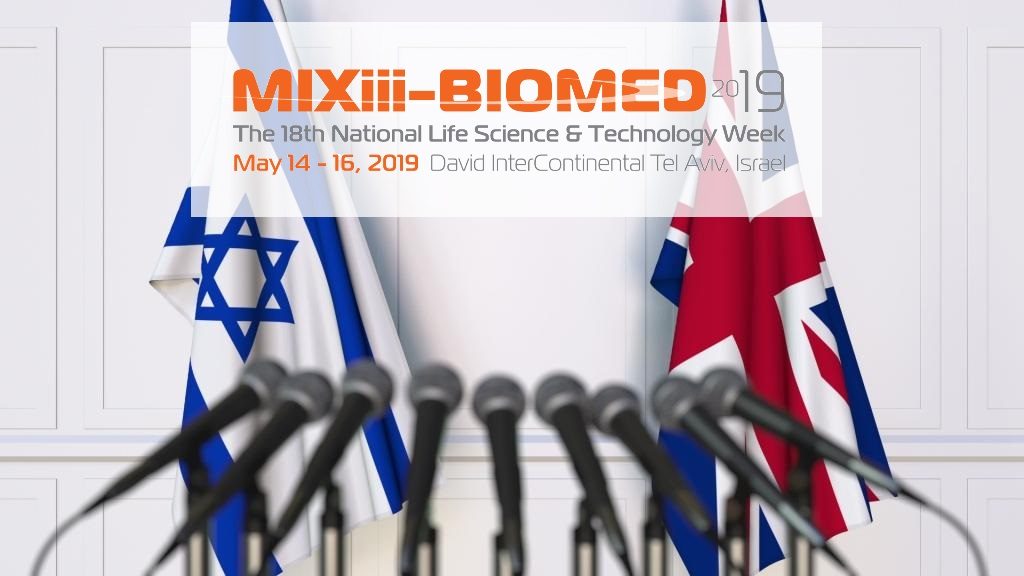 The UK Israel Hub creates business partnerships across a range of sectors including health care, smart cities, retail, fintech and cybersecurity.
MiXiii Biomed – Israel's Largest Health-Care Meeting
This year, the Hub will use Israel's annual MiXiii Biomed* conference as a focal point for UK companies to meet with Israel's health-tech players. The conference, which is Israel's largest meeting place for health-care professionals is set to host more than 6,000 industry executives, scientists, physicians, engineers and investors, with approximately 1,000 of the participants coming from over 45 countries.
*MiXiii Biomed is Israel's leading international life science conference and exhibition, taking place on May 14-16 in Tel Aviv. As in previous years, the conference will focus on diagnosis, monitoring and treatment, but this year it will also expand the scope and range of topics to include prevention and rehabilitation, thus exploring the full spectrum of health care.