Dear Friends and Colleagues,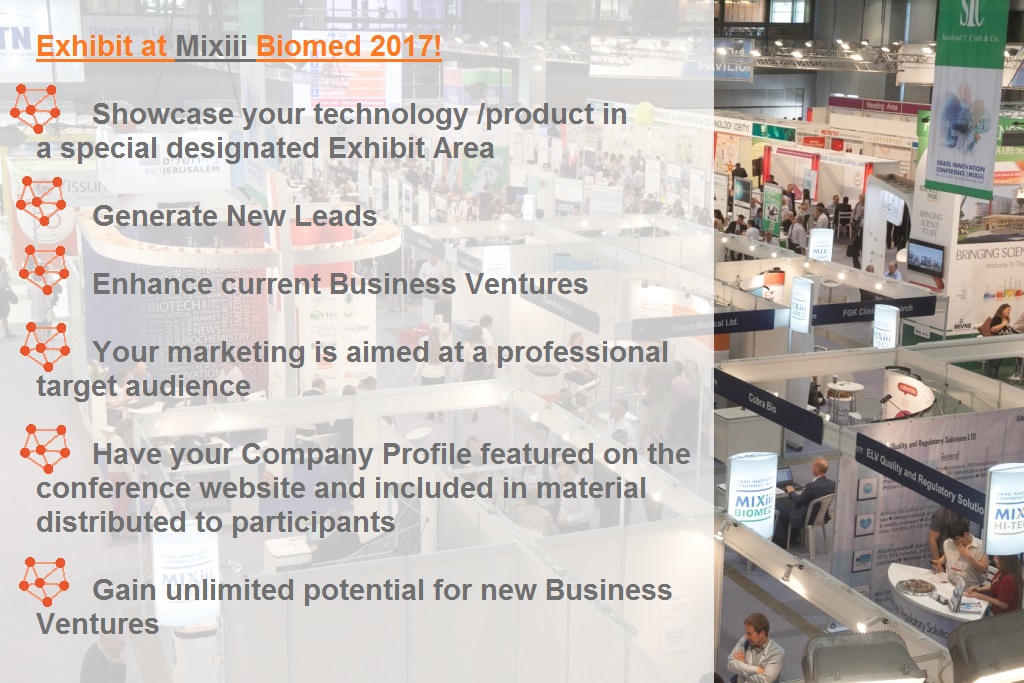 Don't miss out on the opportunity to strengthen your brand and build an image for your company during this spectacular event!
Gain exposure by sponsoring the Mixiii Biomed 2017 Event!
Endless opportunities to boost your visibility by sponsoring satellite events, social gatherings, and more. The larger the sponsor, the larger the exposure!
For details, please contact Lyne An:
E-mail: lan@kenes-exhibitions.com            Tel: +972 74 745 7489