The annual 17th MIXiii-Biomed Exhibition and Conference will open its doors on 15 May 2018.

Every year MIXiii-Biomed introduces to its participants start-up companies bringing the latest innovations in technology and science and will, without any doubt, help shape the future of the BIOMED industry.
This year is no different. To meet our impressive line-up of start-ups, simply ensure that you register to the MIXiii-Biomed 2018. As a participant, you will have an ample opportunity to join the leaders and decision makers that are guaranteed to make headlines with their research, science and inventions, all geared to improve the future of healthcare systems and life sciences. As a registered participants you will have an access to our B2B networking platform. Profile yourself and set up personal meetings in our specially designated B2B networking area with like-minded colleagues and future investors & partners. 
Take advantage of the early registration rate and register before May 1, 2018. Please, note the networking system is already open!
For all queries regarding the event, please contact our Biomed Project Manager Anna Farfanyuk, tel. +972 74 745 7487, e-mail: afarfanyuk@kenes-exhibitions.com.
Organizers



In Cooperation With                           Supported By

Media Partners                             Official News Distributor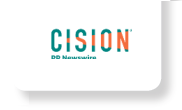 Sponsors