A Cyber Security War Game facilitated by Israeli experts, will be held during the Hyderabad Cyber Defense Conference in November 2016.
The goal of the War Game is to identify Telangana state challenges in implementing its cyber security emergency response policy and procedures.
This game will manifest a groundbreaking learning experience on the policy and procedural principles needed to handle a major cyber crisis.
Discussions and remarks will be lead by high ranking government officials, prominent IT/cybersecurity officials, facilitators and members of well renowned organizations in this field that represent a unique offensive-mindset approach to cyber threats.
The War Game will create out of the box scenarios set in a futuristic pace, for the participants to really delve into the cyber world with its ever evolving issues, and at the same time learn how to identify and overcome these challenges. A great deal of preparation goes into this thought provoking game with the Konfidas team and Kenes Exhibitions working closely together to achieve the ultimate War Game Day.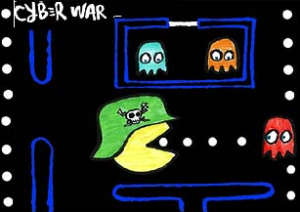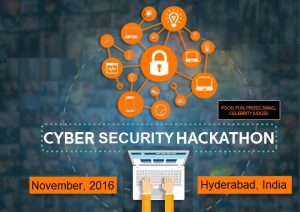 SMEs and Startups Mini-Hackathon
In accordance with Telangana's new cyber policy, the cyber security conference
will endorse cybersecurity SMEs and Startups by exposing them in a mini-hackathon.
The Mini-Hackathon gives SMEs and Startups the opportunity to gain recognition by collaboratively working to transform ideas into reality infront of an audience who will vote for the public's favorite.
Application forms will also be provided on the first morning of the conference of which 12 applicants will be selected and announced at the end of this day. These 12 nominees will be entitled to a 4 minute presentation each, which will be graded by a panel of judges. The hackathon will ultimately award 4 winners: the top 3 as well as the public's favorite.
For those wishing to participate or have any questions regarding the War Game and Mini-Hackathon, kindly contact cgelderbloem@kenes-exhibitions.com