Meet the DELEGATIONS of AGRITECH 2018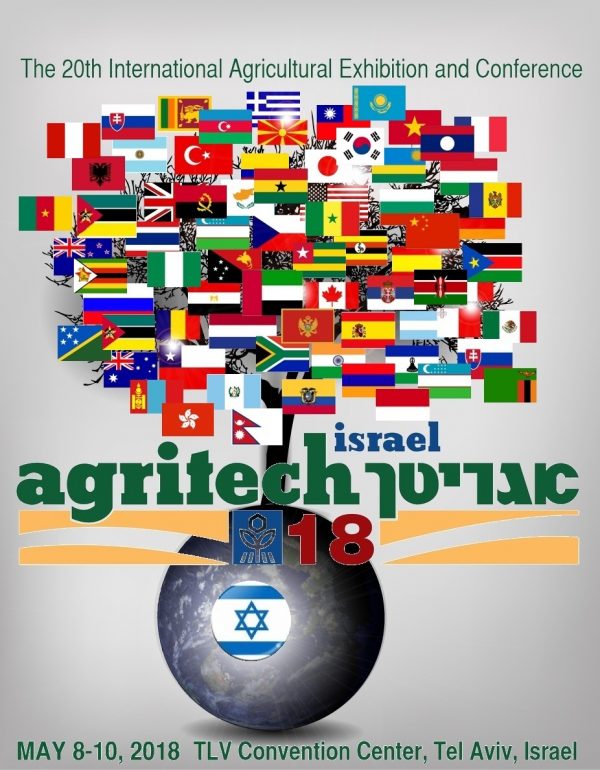 Dear Colleagues,
USA, Canada, North America, Nicaragua, Mexico, Guatemala, Ecuador, Chile, Argentina, United Kingdom, The Netherlands, Spain, Italy, Hungary, Greece, Germany, France, Czech Republic, Cyprus, Albania, Bulgaria, Montenegro, Macedonia, Slovakia, Serbia, Moldova, Armenia, Azerbaijan, Kazakhstan, Uzbekistan, Russia, Solomon Islands, Papua New Guinea, New Zealand, Australia, Vietnam, United Arab Emirates, Turkey, Sri Lanka, Nepal, Mongolia, Laos, Japan, Israel, Indonesia, India, Taiwan, South Korea, Thailand, Peru, Hong Kong, China, Zimbabwe, Zambia, Uganda, Togo, South Sudan, South Africa, Senegal, Rwanda, Nigeria, Mozambique, Lesotho, Kenya, Ghana, Ethiopia, Democratic Republic of the Congo, Cameroon, Angola are some of the countries that will be attending Agritech Israel 2018. 
Don't miss the opportunity to take part in the most important Agriculture Conference held in Israel and one of the most respected at a world wide level. 
Register now and join us in this exciting Conference and Exhibition focusing on International Agro and Water Technologies.
AGRITECH 2018's theme this year is "Agriculture in Arid and Semi-Arid Regions": Global warming, climate change, extreme weather phenomena, water deficiency and desertification all present new challenges that require extensive and profound approaches and durable solutions for efficient farming on the edge of the desert. Public policy, agro-business and project financing, family and smallholders farming are all hot topics for discussion. Find out about Israel's agriculture, smart management and water irrigation, plant and cultivation protection.
The event is a crossroad for visionaries, policy makers, technology entrepreneurs, as well as established solution providers and tier-one clients from different industries.
For program queries please send email to Chantal Gelderbloem: cgelderbloem@kenes-exhibitions.com.
Add the event to your Calendar here.
_______________________________________________________
AGRITECH 2018 Conference
Facing challenges. Finding solutions. Sharing knowledge.
Be an active participant and showcase your company at AGRITECH 2018.
To register for the Conference, click here: 
_______________________________________________________