AGRITECH Israel 2018

Conference Program & Registration
   Dear Partners,
Agritech Israel 2018 – one of the world's most important exhibitions in the field of agricultural technologies will once again follow suit of past successful editions.Participants from around the world will gather to hear both local and international experts in the world of agriculture, food processing, seed technologies, horticulture, dairy and aquaculture farming, and will be key players in shaping the future of agriculture related technologies and innovations. This year we are celebrating the 20th Edition of AGRITECH Israel. The event will take place at the Israel Trade Fairs and Convention Center in Tel Aviv on May 8-10, 2018.
The program will consist of 14 trending sessions consisting of keynote speakers and panel discussions, ensuring for an interactive atmosphere in each hall.
Our esteemed moderators have gathered together an impressive group of speakers and panelists, and look forward to sharing knowledge and experience.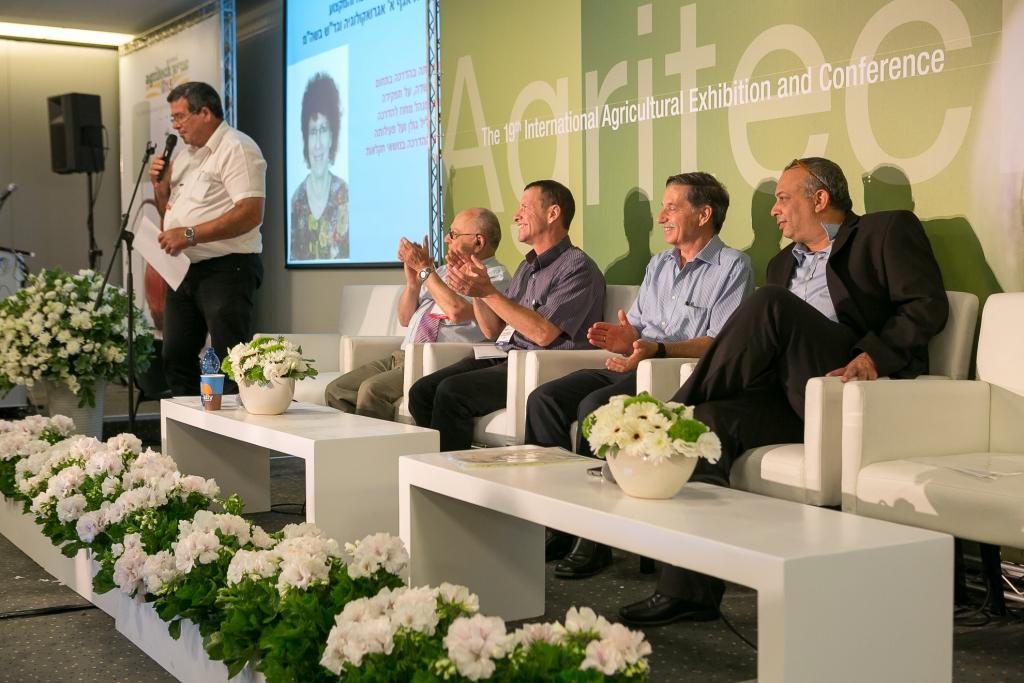 TUESDAY, 08 MAY SESSIONS:
Public Policy
Moderator: Dr. Uri Yermiyahu, President, Agritech Conference
Agriculture and Food Policies in Arid and Semi-Arid Countries
Moderator: Ambassador Gil Haskel, Head of MASHAV, MFA
Family Farming Combating the Desert
Moderator: Ambassador Yuval Fuchs, Deputy Head of MASHAV, MFA
Family & Smallholders Farming
Moderator: Ms. Rutie Frum Aricha, Israel Ministry of Agriculture and Rural Development
Protected Cultivation and Plant Protection
Moderator: Dr. Arnon Dag, Researcher, ARO Volcani Center
Projects- The Global Experience
Moderator: Mr. Zvi Herman, Executive Director, LR Group
Water and Irrigation (Operations, Conveyance, Economics)
Moderator: Dr. Anat Levingart
WEDNESDAY, 09 MAY SESSIONS:
Smart Agriculture
Moderator: Dr. Victor Elchanati, Manager, Agriculture Engineering Institute, ARO Volcani Center
Water and Irrigation (Qualities)
Moderator: Prof. Alex Furman, Associate Professor, Technion
Agriculture Regional Projects and Project Financing
Moderator: Mr. Ami Lustig, Public management Chairman of Agro division at the Israel Export Institute
Africa
Moderator: Mr. Itzik Ben-David, Senior Deputy Director General – Foreign Trade, ISRAEL Ministry of Agriculture and Rural Development
Soil
Moderator: Dr. Dror Minz, Director, Institute for Soil, Water and Environmental Sciences
Combating Desertification – Agriculture and Environment under Drought Conditions
Moderator: Dr. David Brand, Chief Forester, JNF
Crops
Moderator: Prof. Yoram Kapulnik, Executive Director, BARD
REGISTRATION
   Entrance to the AGRITECH 2018 Exhibition is free of charge but registration is mandatory in order to obtain a free pass.
   Entrance to the AGRITECH Israel 2018 Conference and Networking System is by payment only. Registered Conference participants will have access to our unique Chance2Meet Networking platform.
We look forward to welcoming you to AGRITECH 2018.